Mul-T-Lock Security Products
Mul-T-Lock Authorised Distributor in Australia
Authorised Mul-T-Lock distributor in Australia, offering security products to every sector in the market, offering Mul-T-Lock's extensive range of security 4-way locks and Restricted key protection to residential, business and any size of organisations.
Mul-T-Lock is part of Assa Abloy Global Brand, a leading manufacturer for high security of patented keys, locks, padlocks and the most advanced Mul-T-Lock CLIQ electromechanical access control technology, The Mul-T-Lock CLIQ is a complete wireless electromechanical access control with the unique patent waterproof protection IPX8, providing maximum protection against corrosion, extending the CLIQ lifespan to over 10 years of operation, a very secured and simple solution that can easily installed into any existing door lock or replace any padlock, offering the most cost effective and reliable investment solution for business and organisations. Mul-T-Lock quality range of security products supporting all standard restricted keys and cylinders used in the Australian market.
Looking for a
MUL-T-LOCK Key Duplication ?
Contact us for your Mul-T-Lock authorised locksmiths,
Supporting Mul-T-Lock security key cutting.
Mul-T-Lock keys are all Restricted by a strong Patent and they can only be cut by a genuine Mul-T-Lock Key Cutting Machine at any of our Authorised locksmiths. Mul-T-Lock restricted keys include a unique key duplication card that hold the key unique code for cutting new keys. We can help In case of a key duplication card is lost. Your ID or contact details may be required at our Authorised locksmiths to allow for a new restricted key cutting.
Mul-T-Lock security products
Secure your business, assets or home with Mul-T-Lock products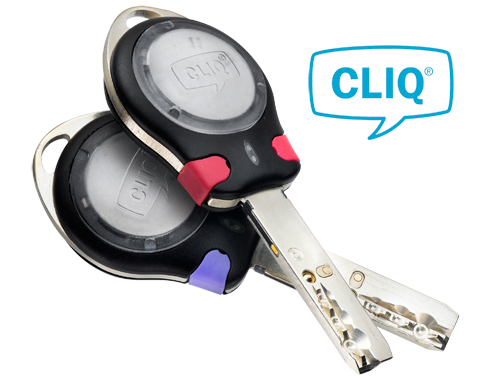 Mul-T-Lock CLIQ access control & Master key
Mul-T-Lock electromechanical CLIQ is wireless Access control solution, a real cost effective simple installation offering a complete electronic access control and mechanical master key system, all in a single key solution, providing the ultimate hybrid access control and mechanical key solution between security and reliability.
Mul-T-Lock High Security Restricted key Control
Mul-T-Lock's patented high security key system is the most sophisticated designs security key platform available, the latest Mul-T-Lock high security restricted key offers patented security features in both the key and the cylinder, making it a great restricted key solution.
Mul-T-Lock high security Deadbolt lock for use in Commercial and residential application. the Hercular Deadbolt offered the highest level of deadbolt protection.
Mul-T-Lock High-Security HASPLock, is a fully mechanical and highly durable locking solution is as robust and burglar-resistant as it get., avilable with Mul-T-Lock high security restricted keys
Mul-T-Lock is a world leader in manufacturing a range of high security access solutions
Mul-T-Lock started with the success of the patented 4-Way lock that quickly spread out to other countries around the world, and with the company rapid expansion the development of new range of security products, they have quickly established as a world leader in producing and marketing of high security products.
Mul-T-Lock is an Assa Abloy global brand
Mul-T-Lock today is part of Assa Abloy Global Brand, operate in over 80 countries, and with over 300 million users, supported by a network of over 20,000 Locksmiths service centres around the world.
Looking for any specific security solution?
Get result by contacting us today!
BITLOCK is the Australian authorised distributor of Mul-T-Lock security products, Serving our clients and their security needs extends beyond a lock and key, it's about innovating products with the latest technology that give you the security and peace of mind, Designing them in a way that meets their requirements, both aesthetically and functionally.
Mul-T-Lock patented products ensure the security for home and business users.