BITLOCK GPS Tracking Devices
3 years rechargeable battery
Rechargeable - GPS Tracking Device
Advance Tracking & Monitoring Device
BITLOCK offer advanced asset tracking including the followings:
Advanced power management algorithms preserving battery power and extending battery life period. Highly durable IP67 weatherproof casing that houses all components – battery, GSM module and GPS module. A 3D accelerometer that detects movement of assets and enables different transmission rates for a moving asset and a standing asset during device hibernation. Easy installation, including built in zip tie holes and optional strong magnetic cradle.
Strong Magnetic Cradle with Tamper Switch included.
Strong magnetic cradle with sensitive Tamper switch detection mechanism to detect tampering or removing of the device from the mounting surface, easily attached securely to any metal surface it may be, Trailers, Shipping container, equipment, or any mobile or fixed assets that required a sensitive tracking and monitoring.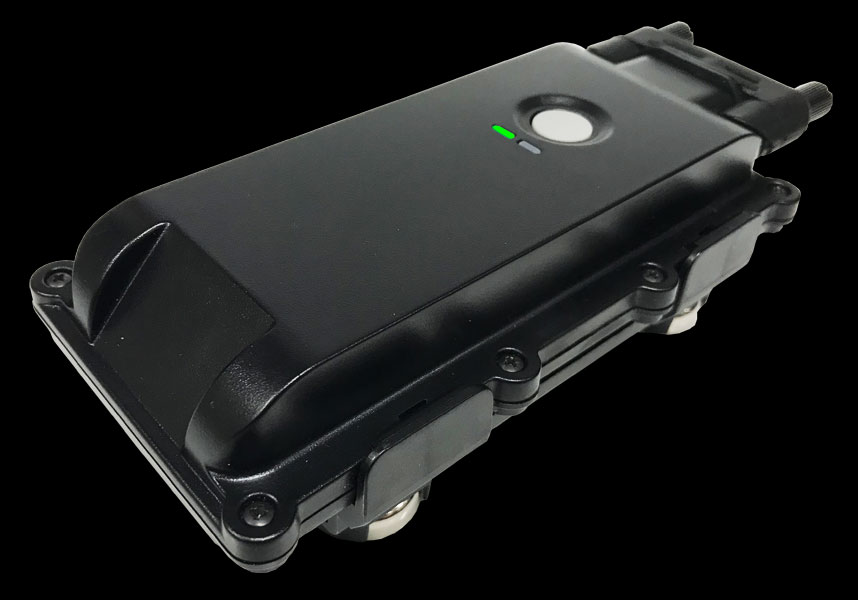 BITLOCK GPS Tracking Device
with a rechargeable 13.Ah battery
Top of the line GNSS receiver, supporting GPS and GLONASS positioning engine and offering high acquisition and tracking performance. Rugged IP67 enclosure for outdoor durability and long operating life. Dual tampering detection mechanism to detect tampering of device from cradle and/or cradle from mounting surface. Fully-featured fleet management capabilities. High performance Li-Poly rechargeable battery with various battery solutions. Adaptive transmission rate, automatically adjusted as a function of external power availability and movement status. 2 configurable GPIOs: can be used as general purpose input/output supporting digital, analog, frequency counter inputs. Built-in 3D accelerometer for movement and towing detection. MMI: Programmable push button and two monitoring LEDs for GSM/GPS status. 100 Built-in Geo-fences. Easy installation, including built-in zip tie holes and optional magnetic cradle.
BITLOCK GPS Tracking Solutions.
For Fleet Management, Cargo, Assets and Shipping containers. provides a complete tracking solutions for use in Commercial application. Track and Secure your Cargo or Fleet with our smart Security IoT GPS devices.
contact us today for our discounted pricing and general information.
Contact us directly for our best price offer